Maymester Field Course
Literature and Plants of the Cherokee Landscape
(LAND 4440/6440; ENGL 4860)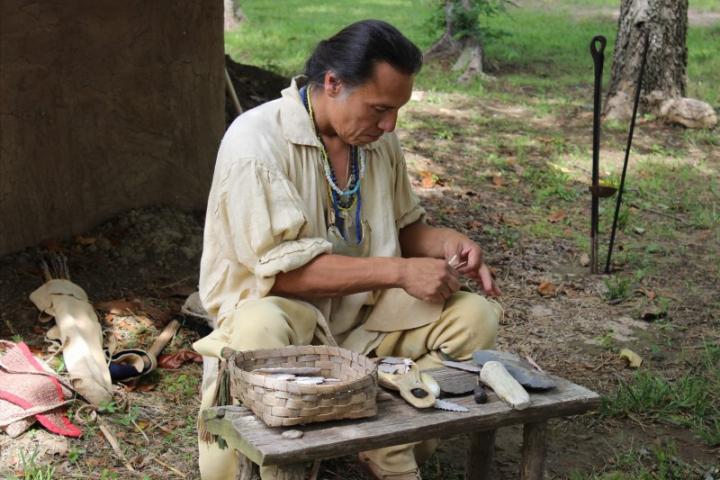 The popular maymester field course (LAND 4440/6440; ENGL 4860) is offered every year.  The group spends 2-3 weeks in the field, experiencing and learning about the Cherokee landscape.  The trip begins in Cherokee, NC where the Eastern Band of Cherokee Indians are located and an epicenter for understanding the natural and cultural meaning of the Cherokee homeland.  We then follow the Northern Route of the Trail of Tears, beginning in north Georgia, then passing through Tennessee, Kentucky, Illinois, Missouri, Arkansas and finally into Oklahoma.  Along the way, the group spends time at culturally significant sites and connects with many knowledgeable folks that help to add rich layers of meaning to each place.
Our final destination is Tahlequah, OK the capitol of the Cherokee Nation.  Here we see the story unfold into the modern era, and experience a culture that has endured and evolved in response to the incredible challenges of the past, yet it continues to look to the future with inspiring achievements and identity.  As one class participant stated in his course journal,
"An experience of this magnitude deserves more description than this short essay can deliver.  An entire people, their history and struggles opened in front of me as never before.  Before this trip, I had believed that a voyage abroad was the only way to get a taste of a foreign culture.  Little did I suspect that such a meaningful cultural experience lay right in my own backyard."
The course has added an exciting new layer by incorporating Cherokee literature into the experience.  UGA assistant professor Channette Romero, a scholar of native literature, and Alfie Vick received an Innovation in the Franklin Multicultural Curriculum grant to develop this new interdisciplinary course.  Through discussions of Cherokee literature, direct experience of the Cherokee landscape and interaction with the community, and students' own writing and sketching we will reflect on the meaning of place and the experience of being uprooted from one's place.  Lessons of adaptation and identity are important for us all.  View the course syllabus and itinerary here.
Summer Field Schools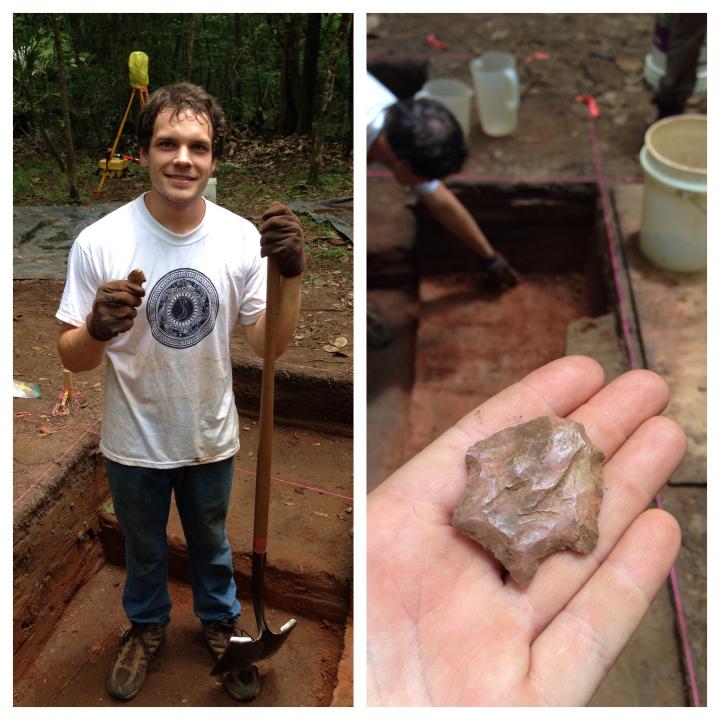 The Anthropology school is proud to offer summer field schools. The field school in archaeology provides undergraduate and graduate students with the opportunity to participate in an archaeological research project. Students are introduced to the methods of archaeological survey, excavation, data and materials recovery, recording and processing of data, and the interpretation and preservation of results. Our field schools involve students in all phases of investigation, including survey, test unit excavations, and large-scale data recovery.