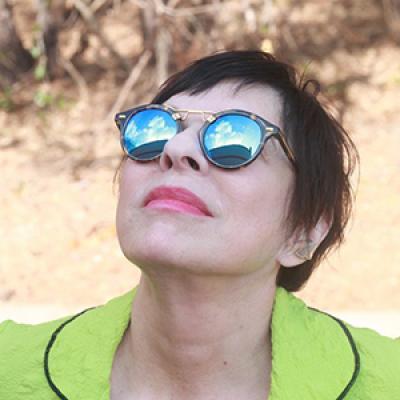 Hello all, my name is LeAnne Howe. As this year's Interim Director of the Institute of Native American Studies, I welcome you to our INAS website, and want to keep everyone informed of our multidisciplinary programming that has been so intricate to INAS successes over the years.
This year we are updating the INAS website, and working to add events relating to Franklin College that involve Native Studies and interface with the institute's mission. 
I'm happy to report we have added staff to help with this process: Assistant Professor of American History James Owen, and Agnes Coppage, a Fall 2021 graduate and assistant to the Interim Director of Native American Studies. Together, we have made updates and changes that we hope will make the website more user friendly.  If you have events you would like us to post and share on the website, please send them to: jaowen@uga.edu or aec19796@uga.edu. We also have a new dedicated INAS email (native-studies@uga.edu) for inquiries about the certificate program, INAS programming, and regional announcements for Native Studies related events and programs. INAS communications. We will continue to update the website regularly throughout the semester.  
For some quick background on me:
I have been working in Native Studies for over twenty years as a creative writer, playwright, filmmaker, and scholar even before joining UGA in 2014. I have memberships in Native organizations around the country. I became interested in UGA at behest of Dr. Jace Weaver (Religion).  I am very grateful for his continued encouragement and support since my time here at UGA. For more information about my work go tohttps://www.english.uga.edu/directory/people/leanne-howe
Hope you'll stay in touch. Chi Pisa Lauchi,
LeAnne Howe